So take a look at our responses after the break, and let us know what you're going to be playing in the comments. At the start of every weekend, we catch up with the Massively staff members and ask them, "What are you playing this week?" (Otherwise known as: WRUP!) Join us to see what we're up to in and out of game — and catch us in the comments to let us know what you're playing, too! Brianna Royce (@nbrianna): City of Heroes again for me — Going Rogue's lost its shine, but I'm having lots of fun in the rest of the game. My favorite in-game title was Griefer in City of Heroes (which was changed to Predator prior to the launch of i13), but since that title only existed on the test server, I will go with "Free Costume Change." It's an awesome title and I used to get tells all the time asking me how to get it. Your help and understanding will be highly appreciated.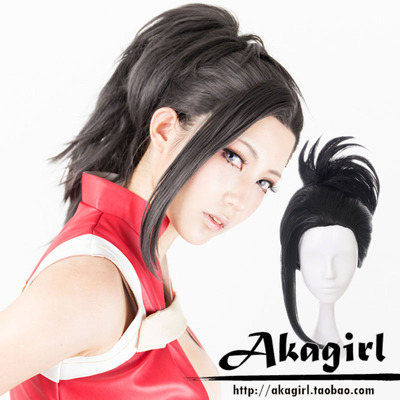 Jef Reahard: I'll be playing some FFXIV, and continuing to wonder why some people are in such a frothing rage about it (finally something different, and — stop the presses — immersive). Cheap Wonder Girl Cosplay Costumes Sexy Swimsuit Long Sleeve Bodysuit Female Clothing Swimsuit Surf Suit Swimming Accessories Wholesale. If you want to challenge yourself with the clothing aspect of the costume, Twilight Princess Link appears to have chainmail between his tunic and white shirt. The first similarity there is to mention about Princess Peach and Princess Zelda is the fact that they are both constantly getting kidnapped by villains making them into damsels in distress. There may also be some Fallen Earth and co-op Borderlands with my significant other, but I've been waiting for a game-filled weekend for a long time. But we are a big enough deal that we've gathered together to inform everyone what we'll be playing over the weekend. A cosplay is a tribute to a character, and age, gender, body shape and the like are not the main criteria. It is almost like metal that was struck with a hammer to shape and mold the pieces in a hot forge.
Coordinating a production like this was an entirely new experience for me. My favorite title was my old Swashbuckler title in pre-CU Star Wars Galaxies, appropriately attached to my pistoleer/fencer pirate queen. Justin Olivetti (@Sypster): I'm torn between my level 60 captain in LotRO (who's trying to plow through Lothlorien's endless daily quests) and my 12 lore-master (a cranky old fart who cares not one whit for Shire pies and ponies prancing). So I'll be on one or the other this weekend, as well as polishing off the newbie zone in Anarchy Online. This channel is dedicated to anyone and everyone in love with costuming and cosplay, as well as those wanting to start. Either of them works well to achieve a nice effect for the vivid look. The couple spend hours testing their homemade costumes for durability, to ensure that they look every inch the part when they attend conventions. Enjoy your facial features as you look more distinctly and sharply defined making you more mature for your age. I've got several unofficial ones from guildies, but those are more inside jokes than anything.
Tell us a little bit about yourself and how you got started with crafting. Aside from that, I'll be messing around in EverQuest II Extended, gaming with my weekly D&D group, and probably playing a bit of Pocket Frogs (read: Frogville) on the iPhone. If I was a bit younger, I would buy this one. As for titles? One of my favorites is Nemesis of the Undead from RoM. Halloween outfit ideas for siblings that you can quickly get with simply one click. If I can make two spare hours, I'll also be exploring in Vanguard: Saga of Heroes. To make this Black Panther, the crafter sewed together fabric Kevlar and hand-painted the rubber details. It's the tiny little details that makes them so utterly charming. I'm a little sad that I've done literally all of the 1-35 content in the game now, though. As for an in-game title, I was always partial to "the Peculiar" in whatever game I could find it. The Legend of Zelda, occasionally called Legend of Zelda or simply Zelda, is a high fantasy action-adventure video game series created by Japanese game designers Shigeru Miyamoto and Takashi Tezuka which is developed and published by Nintendo, with some portable installments outsourced to Flagship/Capcom, Vanpool, and Grezzo.